Today, more than ever before, it's essential to optimize the utilization of shared workspaces and the technology in them. Now you can make collaboration better for every user in every workspace. Poly Lens is designed to spotlight the health and efficiency of your spaces and devices by making actionable insights and manageability incredibly simple. Poly Lens is comprised of two core pillars: intelligent insights and device management.
Intelligent Insights

This is your view into Poly Lens. Consider it like Google Earth(tm) for your device deployment – you can pan across the globe to geolocate your endpoints: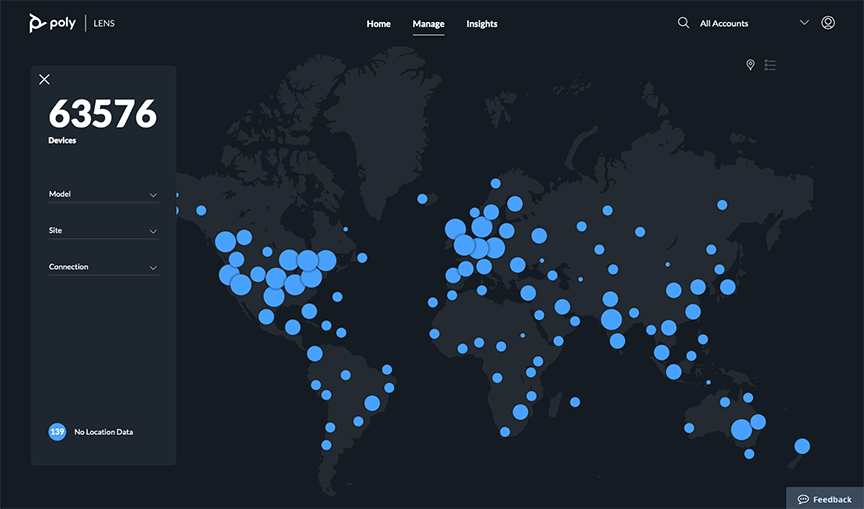 Next, take a look at the Poly Lens newsfeed. Right at your fingertips, you can quickly access insights like device health and usage trends. The newsfeed has logic that allows you to quickly identify and prioritize actionable insights without having to hunt through raw data. The newsfeed ensures the most important and urgent insights are always at the top of the feed, helping you efficiently address any issues that might arise. Today you can view insights around the number of devices that are in a disconnected state, connected but unused, call minutes per week, and more.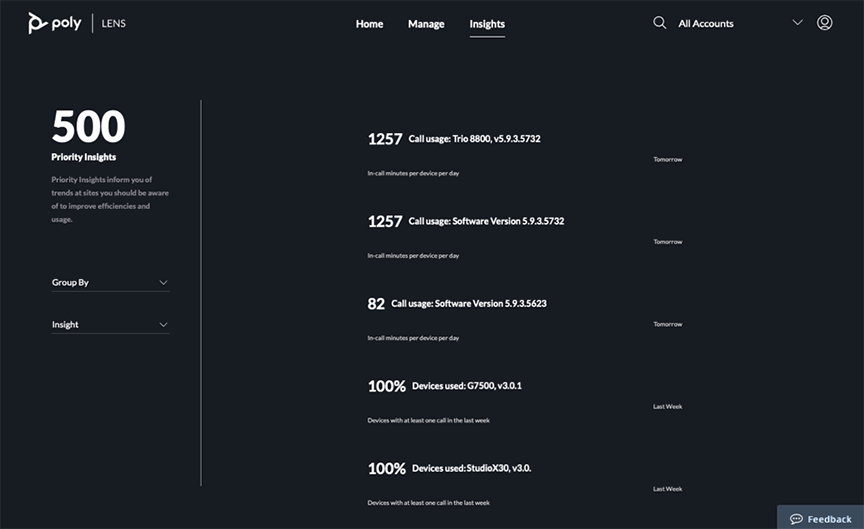 As you can see above, the newsfeed displays device data including:
Device usage. Understand what's working and what needs attention by clearly viewing device usage trends and devices out of service.
Device health. Identify and monitor parameters that require urgent attention including device health and connection status.
Device Management

Management within Poly Lens is simplified on multiple fronts, from device onboarding to configuring settings, to getting software upgrades. With a few clicks of the mouse, you can configure settings such as displays, call server settings, network quality, update software, and more. You can also ensure your Poly devices have the latest Poly MeetingAI features and capabilities by updating the device software with the click of a button. And it all happens right from the Poly Lens portal.
Supported Devices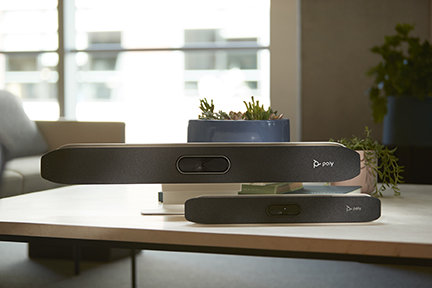 Poly Lens represents the first step in simplifying our cloud-management solutions, starting with video. Poly Lens now supports Poly G7500, Studio X30, and Studio X50.