Introducing Poly Lens Desktop, a major new addition to the Poly Lens family and a brand-new way to manage USB devices. For IT, the Poly Lens Desktop app offers a window into management and insights for devices that are USB connected. For the end-user, the app allows users to set up and tailor their personal USB device settings to their preferences to fit their unique work style. Additionally, through the app, users can keep their device software current, explore best practices around setting up their workstation, and quickly access help guides when needed. In addition to being a great tool for managing personal USB devices, we've also included smart features that will work to improve a user's entire workday. Personal wellness tips and reminders encourage them to stay active throughout a busy day and optional workspace nature sounds help them find their focus by drowning out the chaos of home.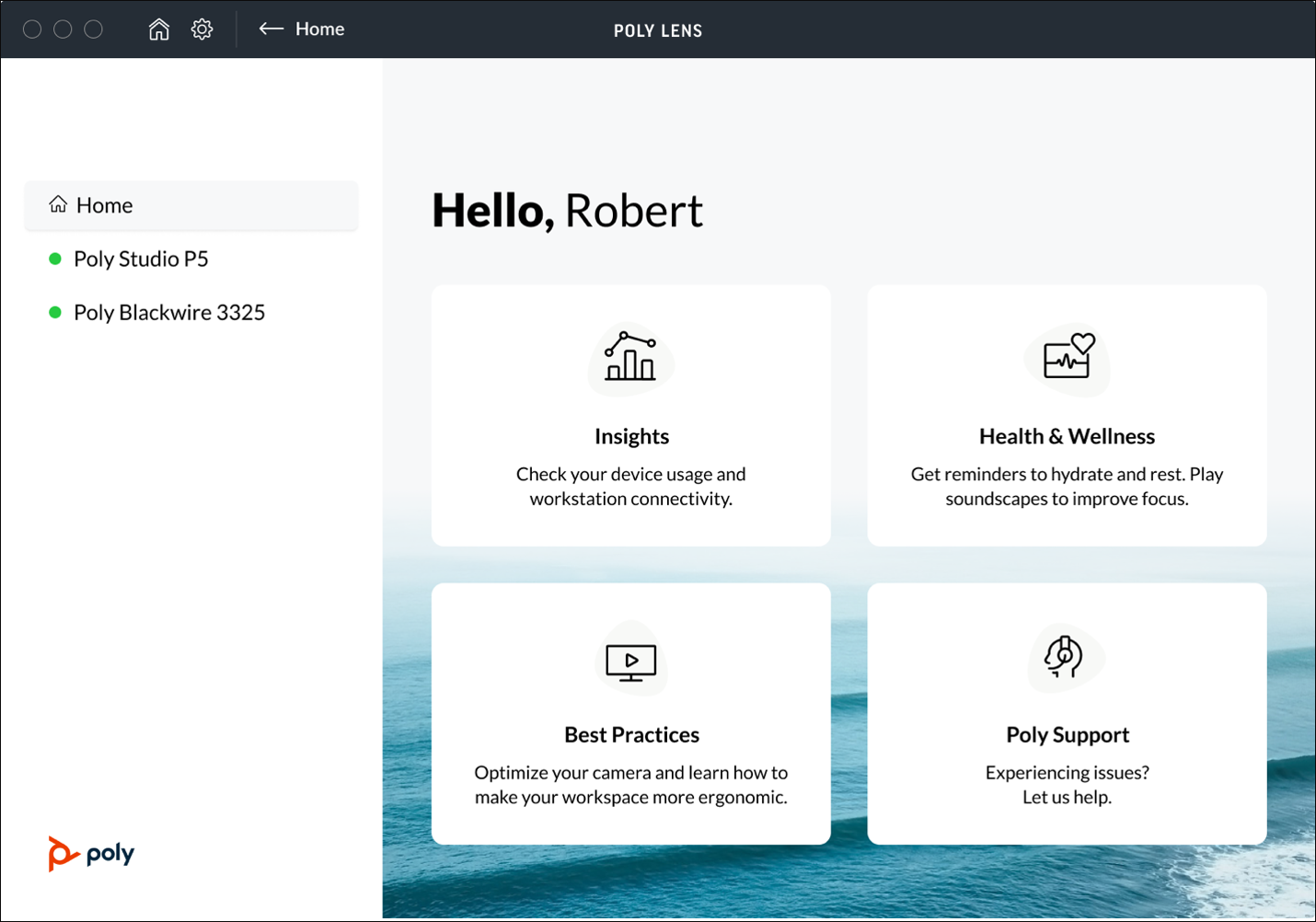 To manage USB devices, start by first distributing the Poly Lens Desktop app by going to the Account Menu > Select the Poly Lens account you want to add USB devices > Lens Desktop > Send Email Invites. Enter the email addresses of device users you wish to invite to download the Poly Lens Desktop app, so their devices can be managed by the Poly Lens portal. An email invite to download Poly Lens Desktop with a unique URL will be sent to the designated list. Once installed on the host computer, the device users can sign up for their Poly Lens Desktop accounts via SSO or with their corporate email account, and upon account authentication, they and their attached Poly devices will be associated with the appropriate Poly Lens portal account. Once the user is onboarded, you will be able to track inventory and help troubleshoot issues users may have.
Note: Other onboarding options for Poly Lens Desktop are coming soon. For a full list of devices supported by the Poly Lens Desktop app visit Supported Devices.