Ubiqisense & Vyopta Integrate Poly Lens APIs with their Platforms​
As the hybrid work model continues to evolve, companies are on the lookout for insights to improve the workplace experience to entice employees to the office. Workplace cubicles are no longer the norm, and employees' preferences are various. While some might prefer open & informal huddle workspaces, there are a few who prefer the quiet offered by small rooms & individual desks. There is no one-size-fits-all. According to research by Gensler (a global architecture, design, and planning firm), organizations are realizing the need to make the workplace into a destination rather than an obligation.
Right-sizing office space can help companies reduce their carbon footprint and achieve compliance with environmental sustainability goals. And lastly, companies are also realizing that there are enormous savings to be made by optimizing real estate utilization. Whatever the case, to make effective decisions, companies would need data & insights into how their office spaces are being utilized. Which is why Poly has partnered with Ubiqisense and Vyopta.
Ubiqisense​
Ubiqisense is a leader in space utilization analysis & insights. Through its solution, it can provide insights into occupancy, usage patterns & footfall across office floors, meeting rooms, open spaces & shared desks.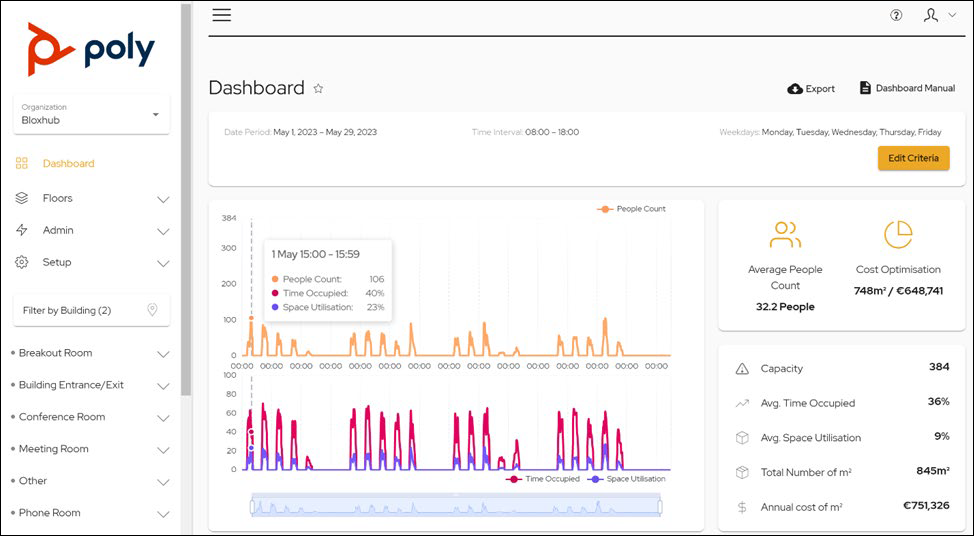 Vyopta​
Vyopta is a digital collaboration experience management company. It provides insights into room utilization, helps identify inefficient meetings, and enables you to take action to prevent costly repetition, repurpose existing resources, and plan for new build-out.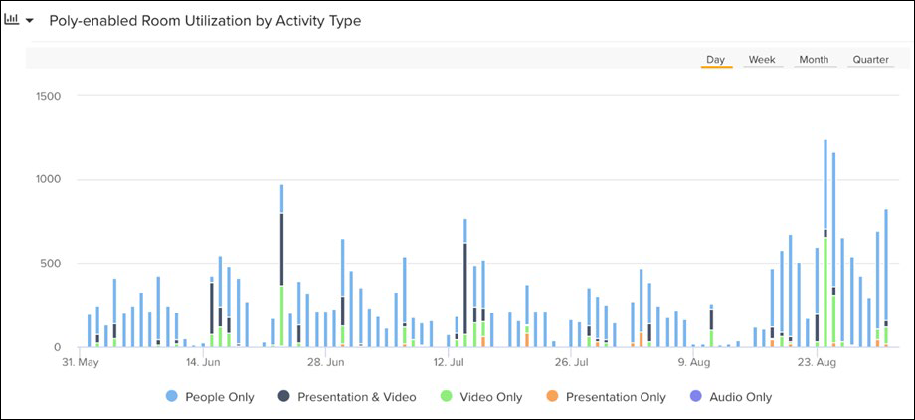 The Poly Advantage​
Through its hardware & software innovation, Poly continues to go the extra mile to bring unique value to its customers. People counting sensors can cost anywhere between USD 1K- 3K. However, Poly's Studio X30, X50 & X52 have these sensors built in. That's a direct cost saving for customers. People counting data from these devices is readily available via Poly Lens APIs. This data is quite helpful for analyzing office space utilization on platforms such as Ubiqisense & Vyopta.
Through Poly Lens APIs, you can take advantage of the intelligent insights and management capabilities offered on the Poly Lens platform to optimize your workflows, build custom applications, or extract the data from Poly Lens in a way that works for your organization. The Poly Lens APIs are documented at the Poly Lens Developer Portal.