The following procedure will export all configuration data from PDMS-E to several CSV files. The exported files will be packed in a zip archive and can be imported into Poly Lens.
To Export​
Open the Poly Cloud Services Portal (https://console.plcm.cloud/).
Log in with your Poly Cloud Service account credentials.
Select the PDMS-E tile.
Select the Export for Poly Lens button.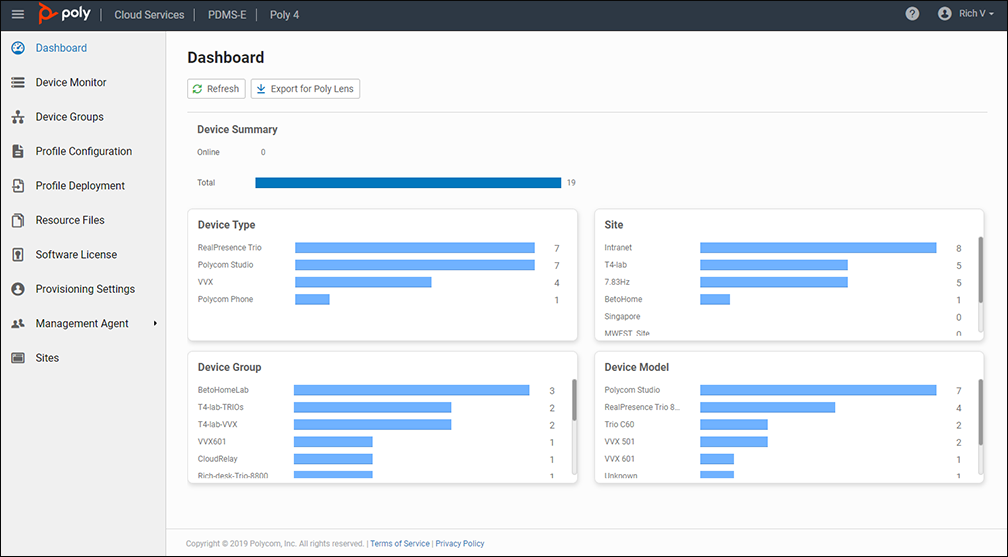 The configuration data is downloaded in a zip file on your system.
This file can now be imported into Poly Lens. See Import & Migrate for details on importing this file.