All PDMS-E (Device Management Service For Enterprise) users can now easily migrate their data over to Poly Lens! This migration tool helps PDMS-E users take their current Policies and Device Assignment data and import it to their new Poly Lens account.
To get started, users must first login to their existing PDMS-E tenant and select the Export for Poly Lens button. A local download of a zipped file will be executed.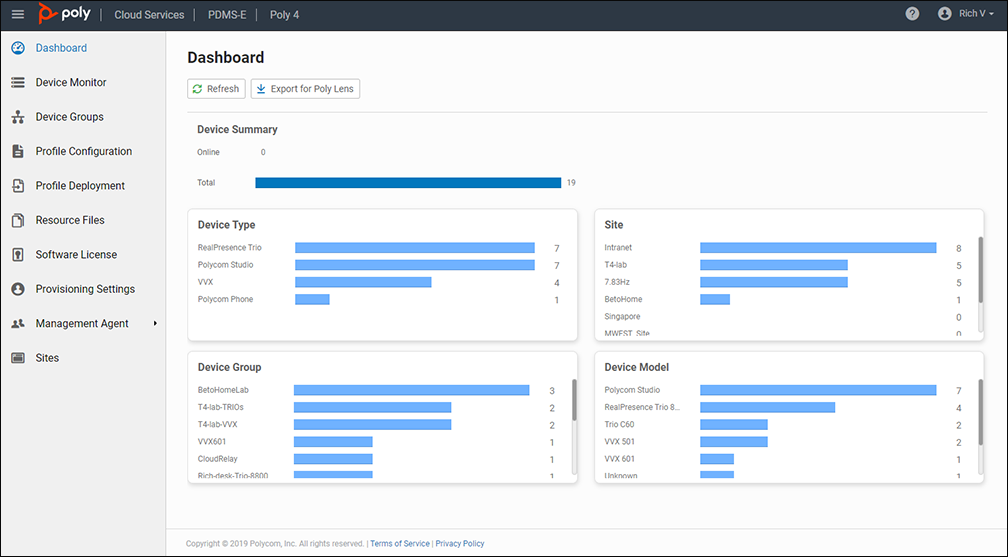 Once the zipped file has been downloaded, see the Import and Migrate section in Poly Lens and perform the import process.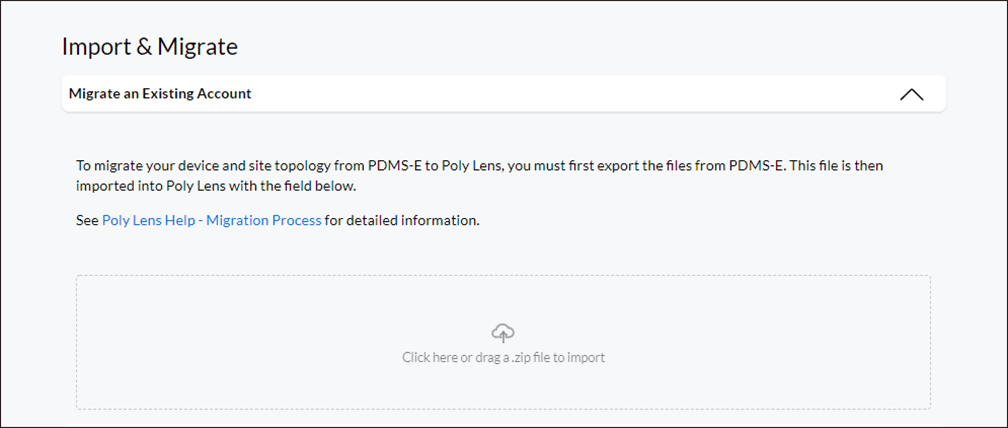 Then you will need to point the devices from PDMS-E to Poly Lens. To perform this, please see Device Migration for detailed information. This will ensure your deployed devices will call home to Poly Lens instead of PDMS-E.
And you're done! Now you can use all the great features in Poly Lens to remotely manage, monitoring and troubleshoot your devices from a single pane of glass in a new modern platform.
A more detailed process to migrate the devices is also outlined in our Poly Lens Help.