You asked. We implemented. Cut through the data noise with fine-grain controls to specify date ranges, and explore in-depth analytics with specific site, room, and device reports. Dig into your workspace and inventory health, usage, and behavior more quickly and easily than ever before.
These new reports and capabilities in Poly Lens help provide valuable perspectives that shed insight into the many reasons behind your inventory's performance. See an offline device? Now you can click into that device to see for how long, how often, and at what intervals it has been offline so you can determine the best course of action for your organization to get that device online and ensure everyone is up and running.
Need to make informed decisions about room utilization? The new site and room level reports give you the control to see exactly how many people are using which space and when. Filter to a specific year, quarter, month, week, or even day to monitor how your employees are returning to the office or when occupancy is at its peak. Select an entire site, or even select just one room to be well-informed of your workspace usage. These new reports give you the data you need, when you need it, allowing you to see patterns of utilization and act on them.
Here is a Preview: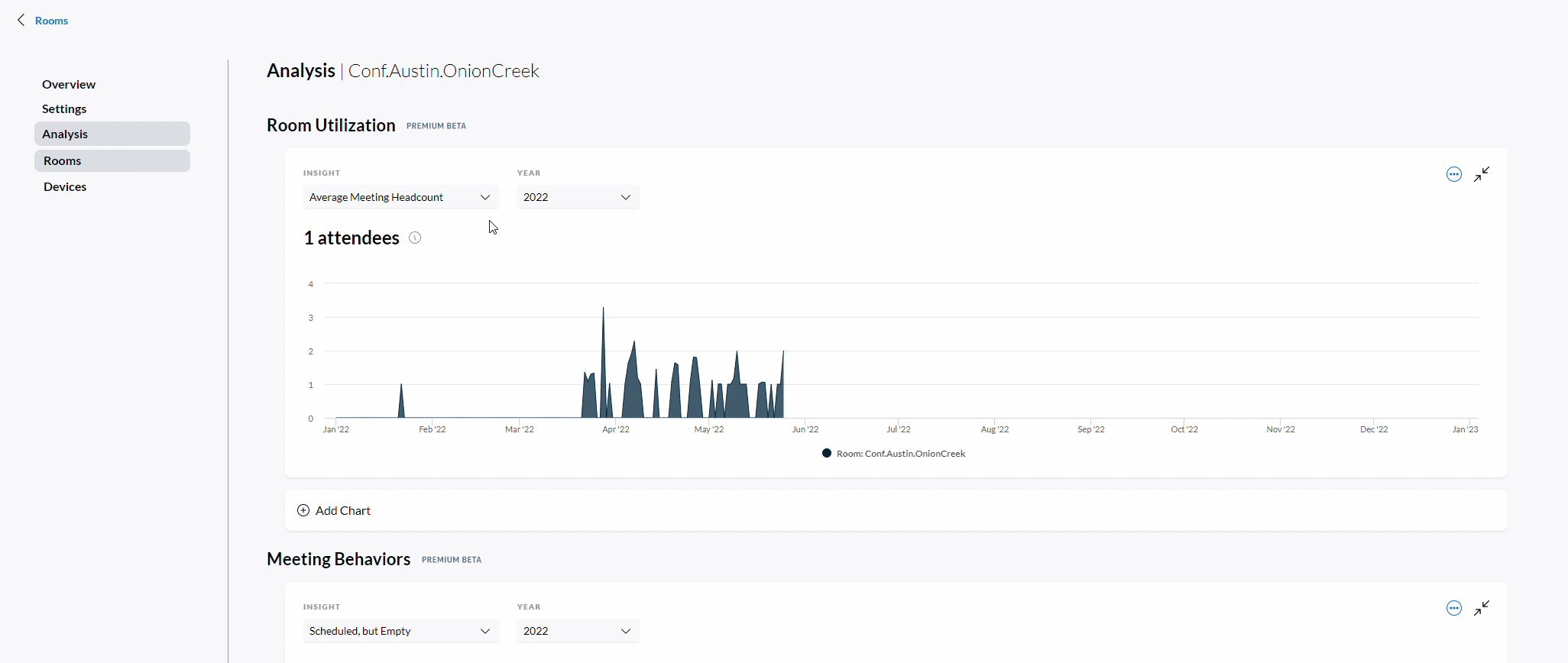 Site and Room reports can be found under Manage > Sites > Site Name > Analysis, or Manage > Rooms > Room Name > Analysis. Device level reports are also accessible under Analysis by clicking on the Device name within your Inventory or within each Room.
For more details on Poly Lens Insights, check out our Insights Categories on the Poly Lens Help. We are listening to your feedback and are making changes so we can meet your needs in the best way possible. So, keep them coming!