Maintaining a consistent device experience across an organization is essential when curating a good meeting experience for everyone, but this doesn't have to be a full-time job. Today, Poly Lens is excited to announce policy-based support for remote software update management for headsets, personal speakerphones, and webcams that are connected to the Poly Lens Desktop app. Now you can determine the exact device software version your organization has access to. Whether you want to test the latest releases before deploying to your whole organization or if you want to give your teams immediate access to the latest releases, the choice is yours. Poly Lens has the tools to make the job easy.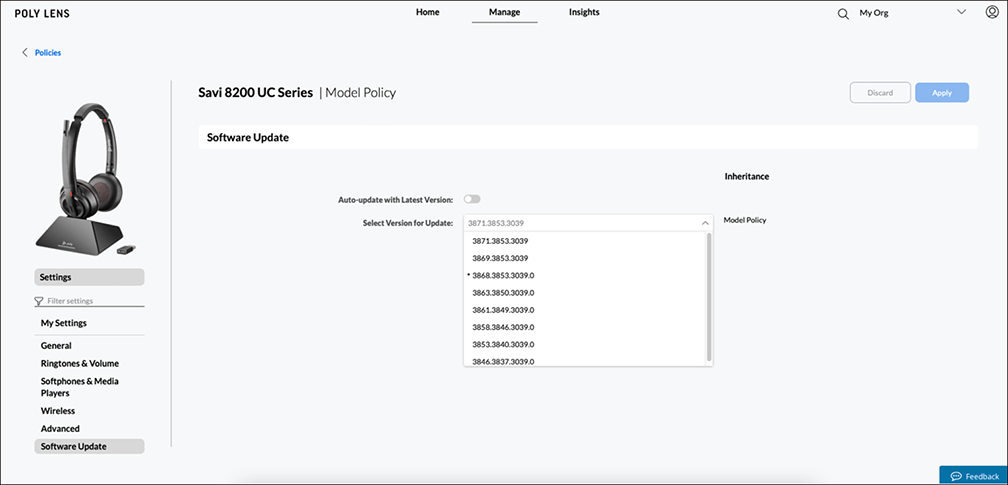 To get started: Go to Manage > Policies > Device Model and/or Site. Select the USB device from the Device Model list. Once a software update policy is created, remote device users will be prompted to update their device during the next Poly Lens Desktop polling event.
Policy management is supported on all the same devices that Poly Lens Desktop supports. See the full list of supported Poly USB devices at Poly Lens Supported Devices. Note: This feature requires Poly Lens Desktop V1.1.12+.
For more details visit: Poly Lens Help.