Site policies and site-wide device reboots are here! These fine-grain controls allow you to customize device configurations for an entire site and help enable a consistent device experience across and within sites. Set up site policies by first setting up your sites (office spaces) under Manage > Sites. Once you have those established, you will see new site policy options start to populate for device models under Manage > Polices for device models that are assigned to those respective sites.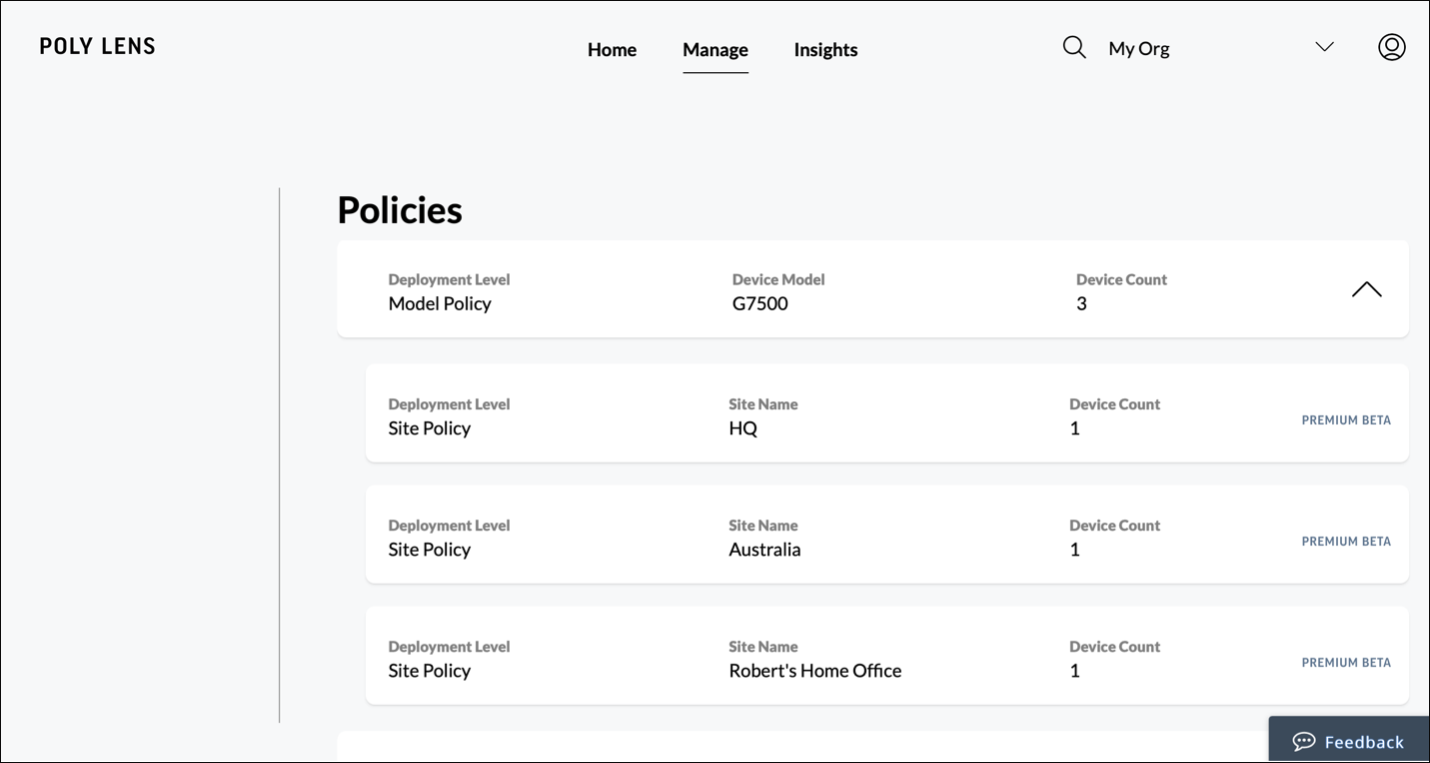 Site-level device controls now let you conduct mass device reboots for a whole site of devices, helping to alleviated widespread troubleshooting issues or speed up routine maintenance. This new tool is located in Manage > Sites > select a site > Device tab.
Note: These features are currently in the "Premium Beta" program to help fine-tune these features and gather more feedback. No additional enrollment is needed to enjoy these new features.