Professional-grade headsets, personal speakerphones, and webcams are a modern office must-have. So keeping them in tip-top shape is essential, and to do so, you must be able to manage them remotely. That's where adding a software solution that monitors, manages, and maintains these types of devices comes in. Today, Poly Lens celebrates another huge milestone by adding Policy management support for these types of devices. The same, recently redefined Policy management tool that (add) is used to manage settings for group room video device, conference phones, and personal desk phones, has been extended to also support settings management on headsets, personal speakerphones, and webcams, allowing you to remotely manage configurations for devices that are associated through Poly Lens Desktop.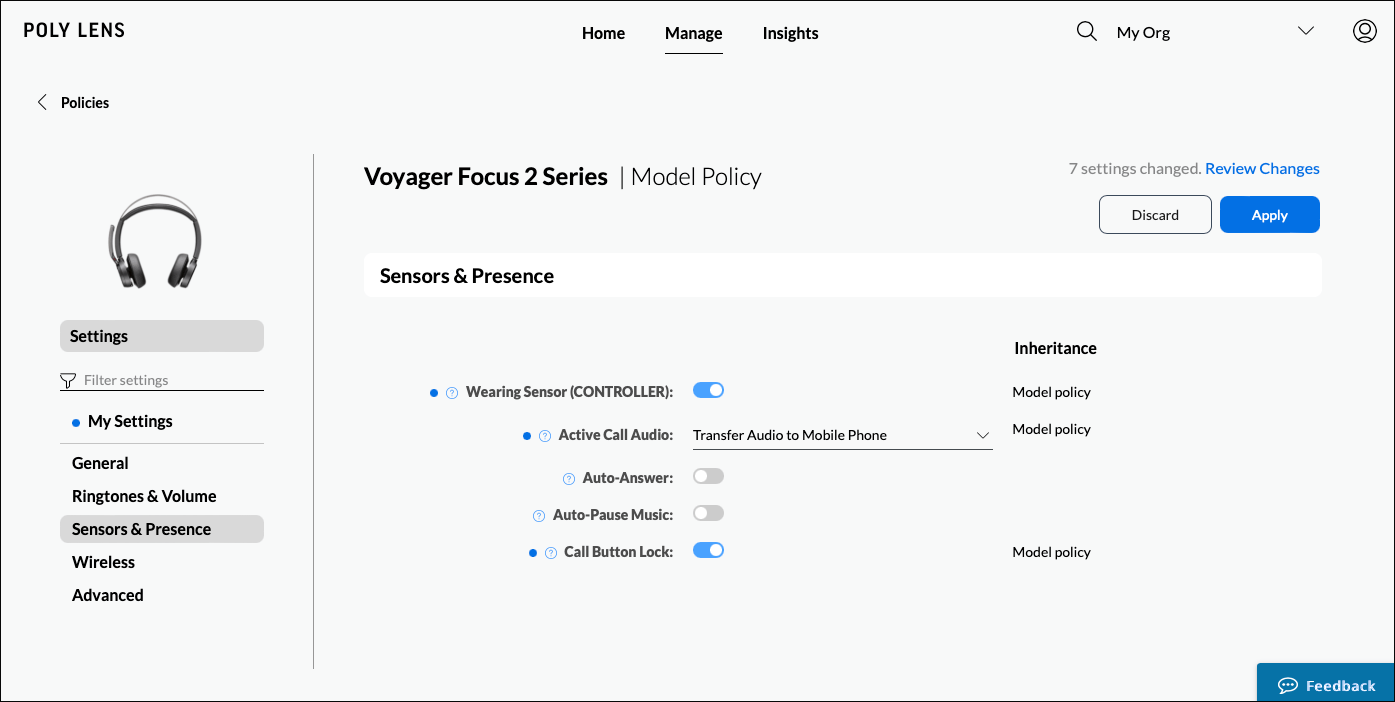 To get started: Go to Manage > Policy > Device Model. Select USB device model from the Device Model list. For full instructions, see Poly Lens Help.
Policy management is supported on all the same devices that Poly Lens Desktop supports. See the full list at Poly Lens Supported Devices.